Hot Honey Sweet Potatoes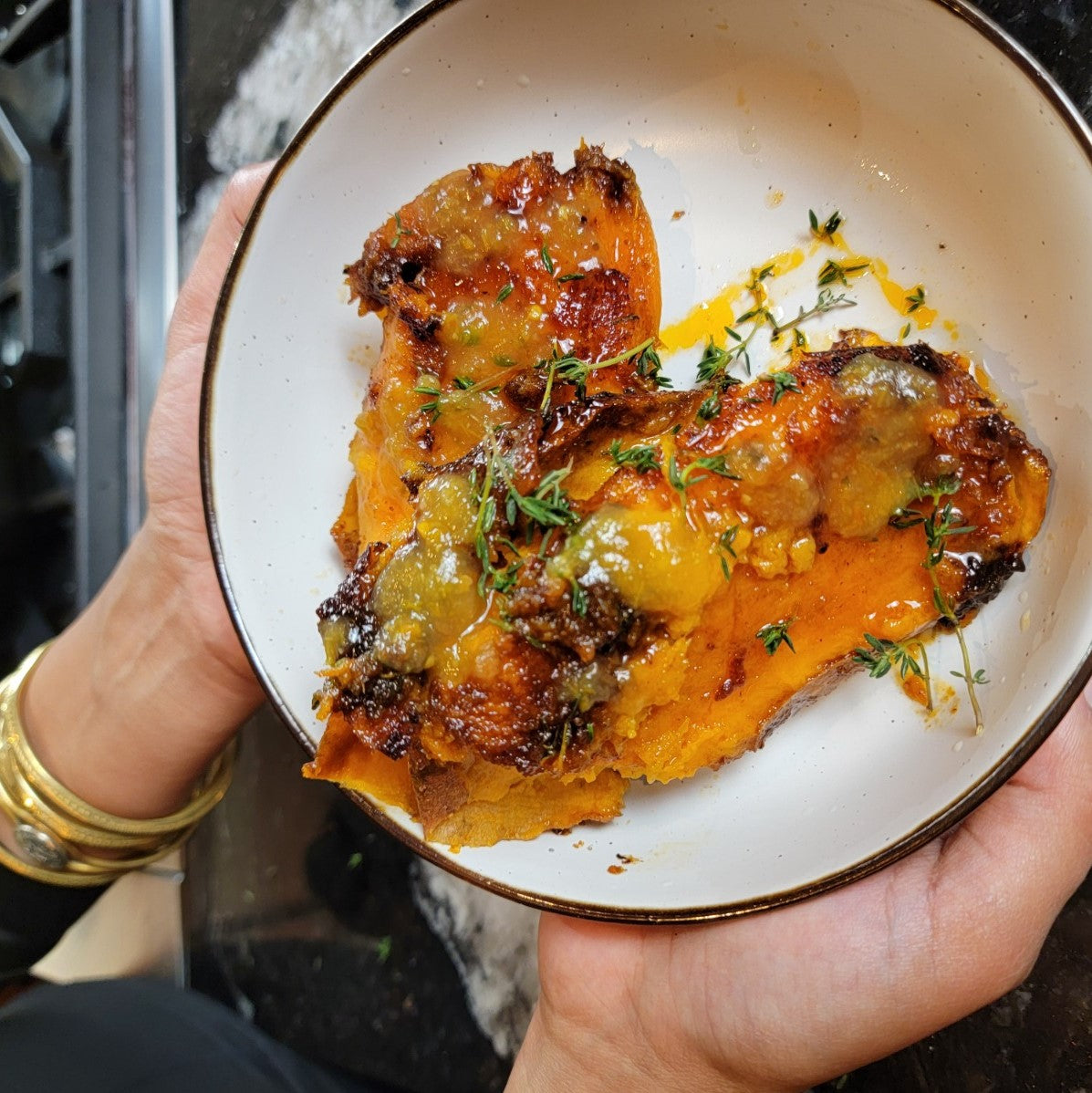 What's not to love about Thanksgiving? With just the right mix of food, friends, and family it can be a truly joyful holiday. The hardest part? Picking out your side dishes. Everyone loves sweet potatoes — they're inexpensive, versatile, and filling; making them an easy pick when it comes to deciding what to serve at your Thanksgiving feast this year. Here is a honey hot masterpiece that will steal the show.
Ingredients:
3 Sweet potatoes
2 tbsp of honey
1 tbsp of Trini Pepper Sauce
Stick of butter (1 cup)
Smoked paprika
Sprigs of thyme
Salt
Lemon
Directions:
Wash the sweet potato, and poke them with a fork to help them steam properly and to prevent the skin from bursting.
Melt 4 tbsp of butter in a skillet, and roll the sweet potatoes in the butter to coat them.
Salt sweet potatoes lightly, covering all of the skin.
Bake sweet potatoes at 425 degrees for 45 minutes. Remove from oven, and slice potatoes in half lengthwise and let them sit. Add a pinch of salt to the inside of each half.

Turn stove to medium heat and add the second Half of the butter to the skillet. Then add and mix honey and Trini Pepper Sauce into melted butter.

Add smoked paprika to taste and a few sprigs of thyme. Mix and let simmer. 

Place halved potatoes into mixture open side down to brown.

Plate browned potato halves and squeeze a fresh lemon on top.

Top with the mixture from the pan.

Garnish with thyme. 
Bon Appetit!
---
---
Leave a comment
Comments will be approved before showing up.