Spicy Vegan Rainbow Peanut Pasta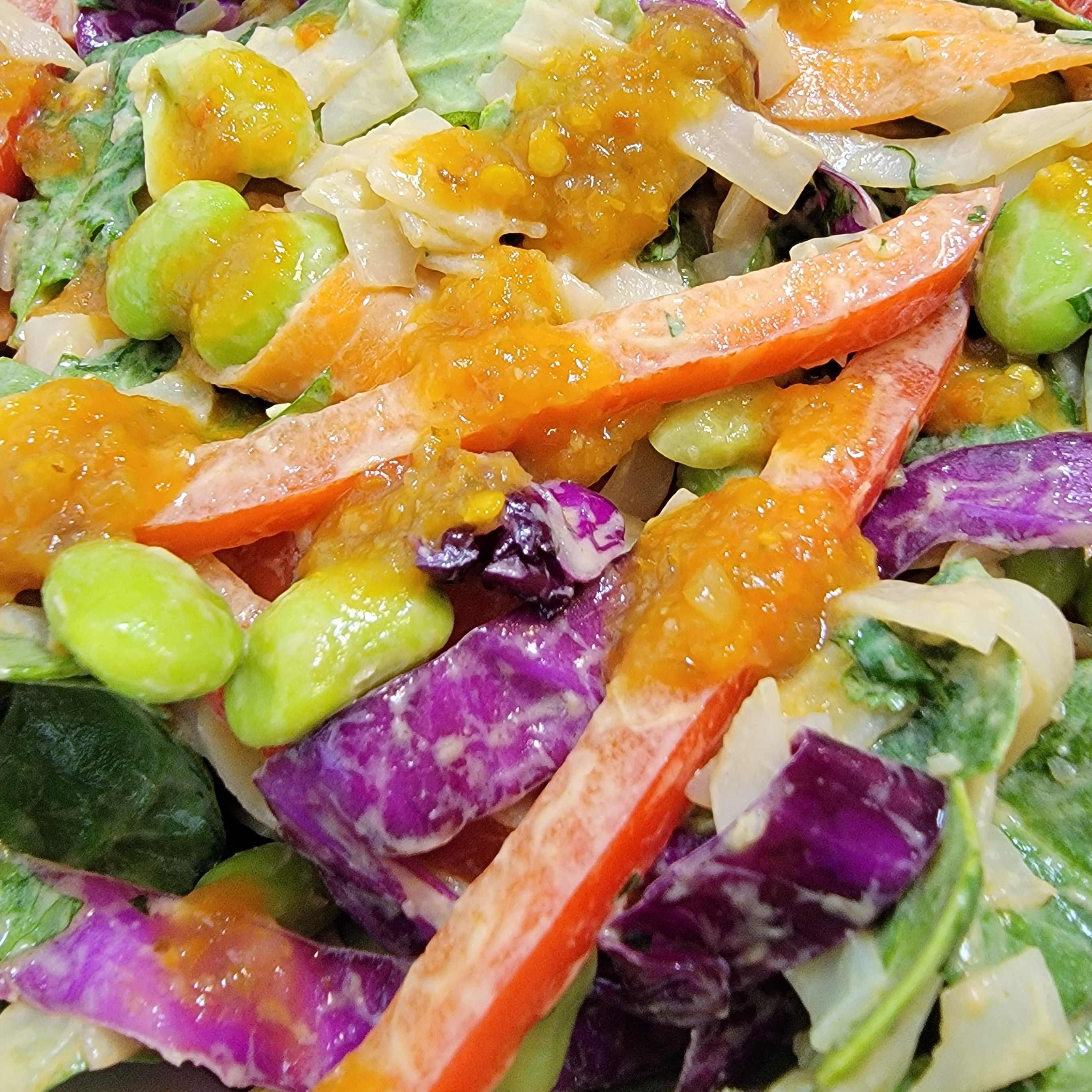 The perfect dish for warm weather ☀️, lighter cravings 😋, and a plant-based diet 🥗. Rainbow Peanut Pasta is chock full of healthy veggies and a spicy homemade peanut sauce. It's super quick, easy to make, and will fill you up with positive energy and nutrients!
Ingredients:
12 oz rice noodles or any noodle you like (i.e. whole wheat thin or zucchini noodles)
1 cup shredded purple cabbage
1 cup of carrot ribbons (use peeler)
1 cup baby spinach
1.5 cups bell pepper strips
1 cup shelled cooked edamame
1/2 cup cilantro
1/2 cup peanut butter
2 tsp of Trini Pepper Sauce
4 tbsp soy sauce
3 tbsp rice vinegar
1/4 cup water
1 tbsp maple syrup
1 tbsp toasted sesame oil
1 tsp garlic
1 tsp ginger
Directions:
1. Cook noodles and prep veggies, and then combine in bowl.
2. Add and mix peanut butter, Trini Pepper Sauce, soy sauce, rice vinegar, water, maple syrup, toasted sesame oil, garlic, and ginger in bowl into sauce.
3. Add sauce to bowl of noodles and veggies, and mix everything together.
4. Add more Trini Sauce to taste. 
---
---
Leave a comment
Comments will be approved before showing up.